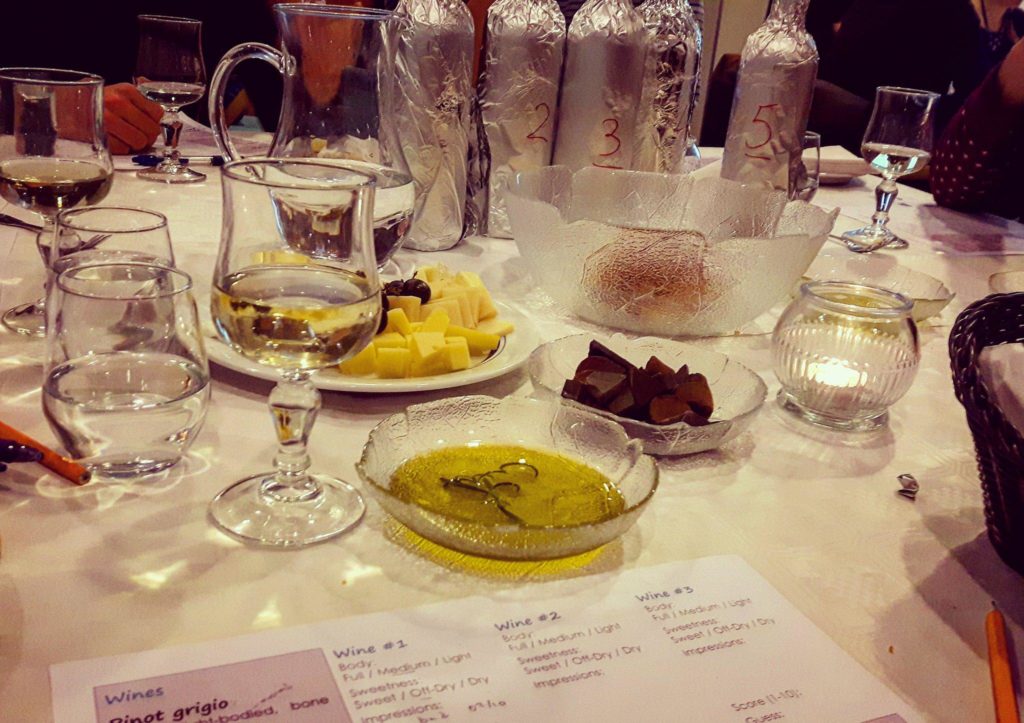 Last friday 36 wine enthusiast from GFI, Uni Klima and the Nansen Center joined together in the Nansen Center canteen for a cozy italian wine tasting event. Geosupen organized this evening's tour around Italy where we had chosen five different wines from different regions. We started out with a small presentation about what characterizes the different regions and some wine tasting techniques. After the presentation people were to blind test the different wines and take notes. It was challenging not knowing which wines we were tasting but some actually managed to name all the wines! Thanks to Mahaut, Clemens and Maxime that organized lot's pf good snacks for the evening. The wines that we tasted were:
Wine 1: Da Luca Pinot Grigio Chardonnay 2016 109,90
Wine 2: Lupi Reali Montepulciano d'Abruzzo 2016 109,90
Wine 3: Castello di Farnetella Chianti Colli Senesi 2015 129,90
Wine 4: Fontanafredda Ebbio Langhe Nebbiolo 2016 159,90
Wine 5: Villa Borghetti Valpolicella Classico 2016 129.90
The night was a great success and we hope to have a new event with new wines fairly soon. Stay tuned!
Morven & Maribel