Football
Every Friday a number of students and employees at the Geophysical Institute meet for a game of soccer at SIB Studentsenteret. We typically play from noon to 1pm and are a well-mixed group in age and skills. Please feel welcome to join us.
Sign up for the mailing list football@gfi.uib.no by notifying either Kjetil Våge or Patrik Bohlinger.
---
Volleyball
GFI volleyball started as an indoor ball experiment in 2015. It soon became a regular activity where people from and around the GFI environment gather in Studentsenteret once a week to play exciting games for 1-2 hours. Everyone is welcome to join! Play time is mondays from noon to 2pm.
Sign up for the mailing list volleyball@gfi.uib.no by notifying either Kristine Haualand or Teferi Demissie.
---
Basketball
We are gathering people to start a new Basketball group, for students and employees of all levels. So you are now welcome to come and play Basketball on Tuesday from 1p.m. to 2p.m., at the SIB Studentsenteret.
To check that we have enough people each week, doodles will be sent from the mailing list basketball@gfi.uib.no. You can sign up by notifying Marion Devilliers. She will need a co-leader, who's in ? 🙂
---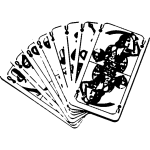 Schafkopf
Schafkopf is the Bavarian card game of games that everyone wants to play, but only few will ever master it. The list below shows all GFI colleagues familiar or willing to learn the Schafkopf.
Sign up for the mailing list schafkopf@gfi.uib.no by notifying either Kjetil Våge or Thomas Spengler.
---

Yoga
The latest addition to our sports section is yoga! Every Thursday (at least until the end of the spring semester 2017), there will be yoga in the GFI canteen, between 15:00 to 1600.
Any questions concerning the yoga goes to ?.
---